Bathmate Penis Pump Review | LA Pump Review
BathmateVs LA Pump | LA Pump Vs Bathmate
The Bathmate/hydro pumps are the only quality water assisted pumps on the market. Since being on the market for a number of years – the Hercules Bathmate pump has been sold to over a quarter of a million happy customers. The Bathmate product range is unique because it utilises the pressure of water and air to create a safe, intense vacuum in a remarkably cushioned environment for a cock. The Bathmate is comfortable, easy to use and simply becomes a part of your daily routine very easily. Like all other pumps – the Bathmate can be used for erectile dysfunction and for penis enlargement.
The Bathmate is a patented and protected product that can impressively brag about its ninety five percent success rate with men all over the world. It's been built in the UK with quality materials and this device is designed to last yet not sacrifice comfort or effectiveness. The Bathmate is best used in the shower or bath as a water pump. It's extraordinarily easy to use. You fill the cylinder with warm water, place your cock inside it and then create a vacuum by pressing the cylinder down towards the base of your cock. Rather than some of the other devices which require you to squeeze a small ball, or clamp down on a lever the bathmats suction is activated at the base and you simply pull it towards you and the cylinder does it all for you.
This is fantastic for pump users that have limited mobility or severe arthritis. You need to pull against you for several times until you build up the right amount of pressure – once you can't push it anymore, rest for a bit and repeat the process. You'll see instant results as your cock grows with each pump – expelling water from the pump. Once you simply can't pump anymore – the device is now at optimum vacuum. Hold the pressure for 10-15 minutes (continue showering or doing whatever you need to) and then release the pressure.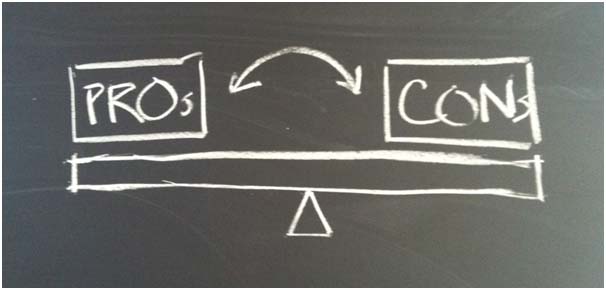 Advantages
Easy to use
Highly effective
1 Year Warranty
Easy to use with limited mobility and severe arthritis
Can be easily used in the shower
Disadvantages
It has better results in the shower – and is not so effective when water isn't being used
The sizing of the cylinders across the range can be limiting
The strap to hold it on in place in the shower has to be bought separately
The LA Pump system is one of the largest and highest quality pumping systems in the world. It uses one of two types of cylinders; a 'dry' cylinder with a pressure gauge or a 'wet' cylinder that looks remarkably similar to a bicycle pump.
The LA pump is unique because you can detach and reattach a myriad of different cylinders so you can have a complete pumping system at home. The cylinders come in everything from cock cylinders, clit cylinders, nipple cylinder, cock and ball cylinders, foreskin rejuvenation cylinders, rosebud cylinders and several others. It's simply a matter of clicking out the cylinder and clicking back on a new one. You can even team up with a buddy with a 'T' way hose! Allowing you to attach two different cylinders on one pump so that you and your partner can pump together whether it is two cock pumps, a cock and a clit or whatever combination you can think of! The LA pump cylinders are made of the same material as aeroplane windows and come with a lifetime guarantee – these bad boys are designed to last and you can tell that by the solid looking nature of the two pumps. This is not plastic, there is some solid metal on these things and you can feel that in the weight of them.
These devices are a little more difficult to use than some other devices and if you have severe arthritis or mobility issues you may have some concerns over this brand. The pumps come in three pieces; the pump, the cylinder, the donut. You need to put the black rubber donut onto the cylinder that you want to use before you can begin pumping. This is easy if you only need one cylinder but considering the cylinders range from 8-12 inch lengths to 1.5 – 3.5 inch widths there are a lot of tubes. If you're only going to use a few of the cylinders I'd probably recommend just buying the extra donuts and putting them on the favourite cylinders. Once you have put the donut on – they're simple to use. Lube up the base, insert your dick, or whatever body part you're pumping and off you go.
Advantages
Many different cylinders to use
Can be used anywhere
Strong durable material
Can be used solo or with someone else
Disadvantages
Each cylinder may require its own donut
May require some assembly
Not especially recommended for people with arthritis or limited hand mobility
The Verdict
If you're simply after a cock pump – the Bathmate wins hands down. The only main disadvantage of the Bathmate is that if you're between sizes – you may find it a little tough to grow into. However, if you're after a complete pumping system, or your envisioning pumping several body parts – or bodies- then I'd highly recommend the complete LA Pumping collection.